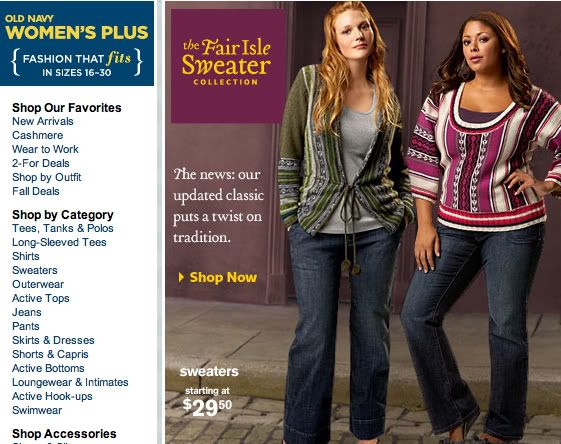 Seriously? Those are the models for the plus size department? Are you kidding?

http://www.youtube.com/watch?v=nCHiYsRM1C0

And Kate Winslet and James Gandolfini in Romance and Cigarettes. Now I haven't seen it, but I want to after this. Cracks me up. ;) It includes Kate Winslet's bouncing breasts, and her smacking her own butt.