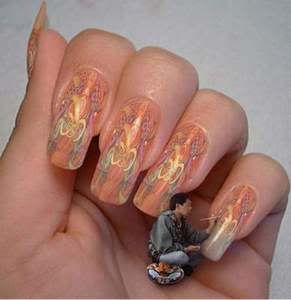 Why don't I have one of those doing my manicure?
And that time has come again! A new month!
A new posting leader! ;)
Congratulations to:
benneh_boy3
Who is this months leader with 5 first posts! Woot. You rule. ;)
No tie for second place. Only one poster. :)
ahx_fedora
With four! Not bad... but still not good enough to win. better luck next time. ;) jk.
So you should all go and strip, or seduce
benneh_boy3
as a result of their obvious ability to rock. ;)
And to the 3 of you who had 3 first posts last time. You rock too. But not enough to have your names mentioned. hehe. Love you all really. ;)